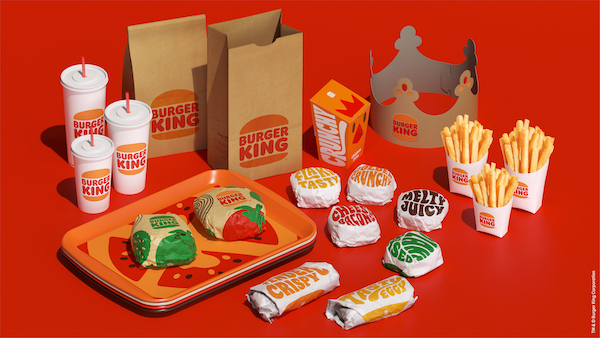 Image via Burger King / Business Wire
While everyone else is still mulling over their new year resolutions, Burger King has already gone ahead to accomplish something ambitious. The chain has beefed up its brand identity, marking its greatest whopper of a rebrand in 20 years.
Most noticeably, the restaurant is taking a bite out of its past with a curvy minimalist logo reminiscent of its branding from 1969, interlocked with the design adopted in 1994. The sheen from the emblem has been wiped off, leaving behind a matte 2D 'Burger King' sign between two burger buns, while the blue curve encasing the previous symbol has been taken out of the equation.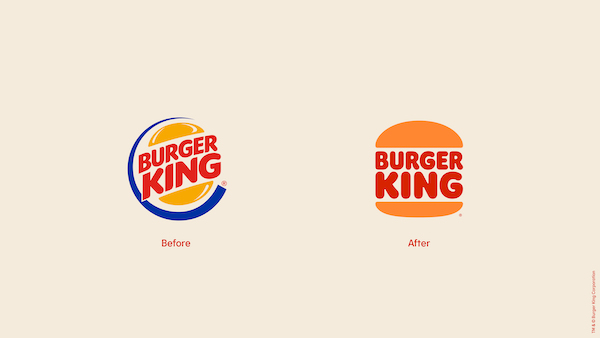 Image via Burger King / Business Wire
Burger King
says
in a press statement that it aspires to portray the brand's vision for a "real, simple and delicious" selection—one free of artificial additives—with the pared-back revamp. Its simplicity will also offer some visual cohesiveness when displayed on digital platforms.
"The new minimalist logo seamlessly meets the brand evolution of the times and pays homage to the brand heritage with a refined design that's confident, simple and fun," the company explains.
Jones Knowles Ritchie, the creative agency behind the makeover, has also introduced an organic, yet bold and saturated, color palette inspired by Burger King's fresh ingredients and flame-grilling process.
The redesign includes a bespoke typeface aptly named 'Flame', a representation of the restaurant's "rounded, bold, yummy" menu items.
"Design is one of the most essential tools we have for communicating who we are and what we value, and it plays a vital role in creating desire for our food and maximizing guests' experience," describes Raphael Abreu, Restaurant Brands International Head of Design. "We wanted to use design to get people to crave our food; its flame-grilling perfection and above all, its taste."
The new identity will appear on Burger King's packaging, restaurant décor and menu boards, merchandise, crew uniforms, as well as online marketing assets beginning 2021, and will make its way across locations around the world over the next few years.
out with the old, in with a new classic #NewProfilePic pic.twitter.com/y2eRT9qqO6
— Burger King (@BurgerKing)
January 7, 2021
Blue/Gold dress but for burgers: pic.twitter.com/TM7XdDELJ2
— Jones Knowles Ritchie (@jkrGlobal)
January 8, 2021
View this post on Instagram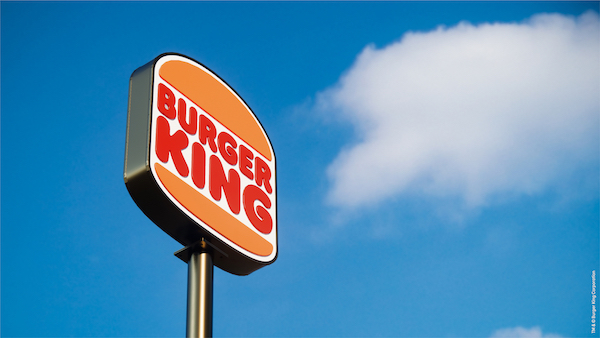 Image via Burger King / Business Wire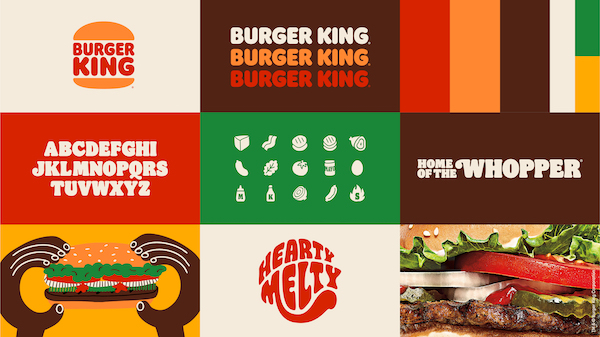 Image via Burger King / Business Wire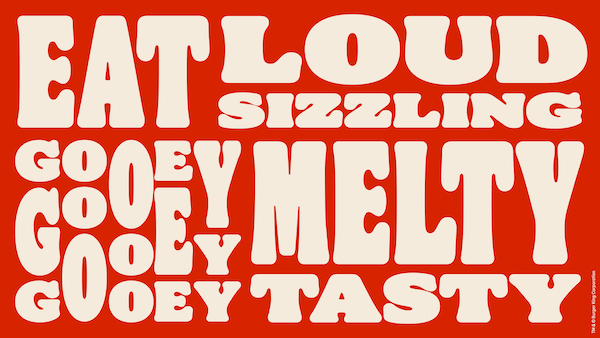 Image via Burger King / Business Wire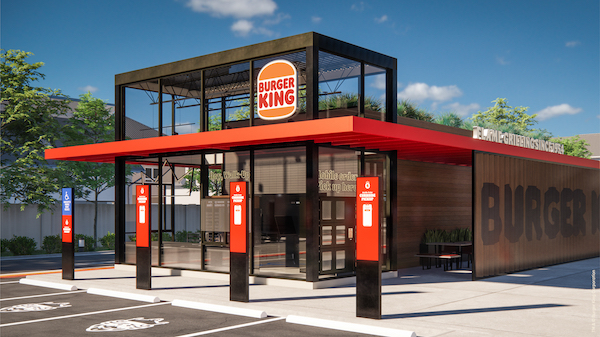 Image via Burger King / Business Wire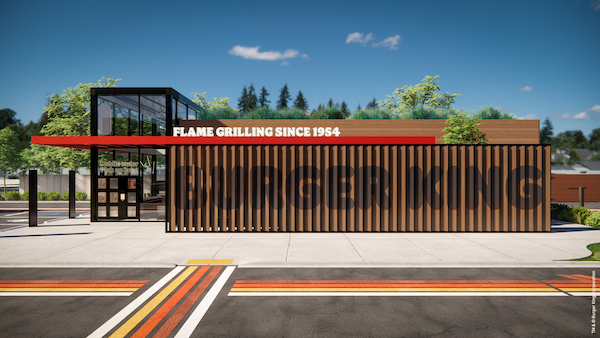 Image via Burger King / Business Wire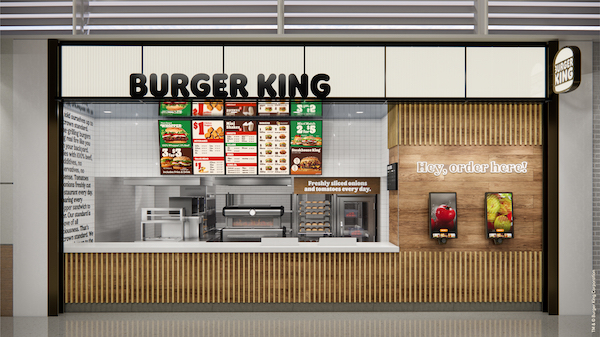 Image via Burger King / Business Wire
[via
Business Wire
]
---
Подробнее
[rating]
[rating-type-1]
{rating}
[/rating-type-1] [rating-type-2]
[rating-plus] {rating} [/rating-plus]
[/rating-type-2] [rating-type-3]
[rating-plus][/rating-plus] {rating} [rating-minus][/rating-minus]
[/rating-type-3]
[/rating]